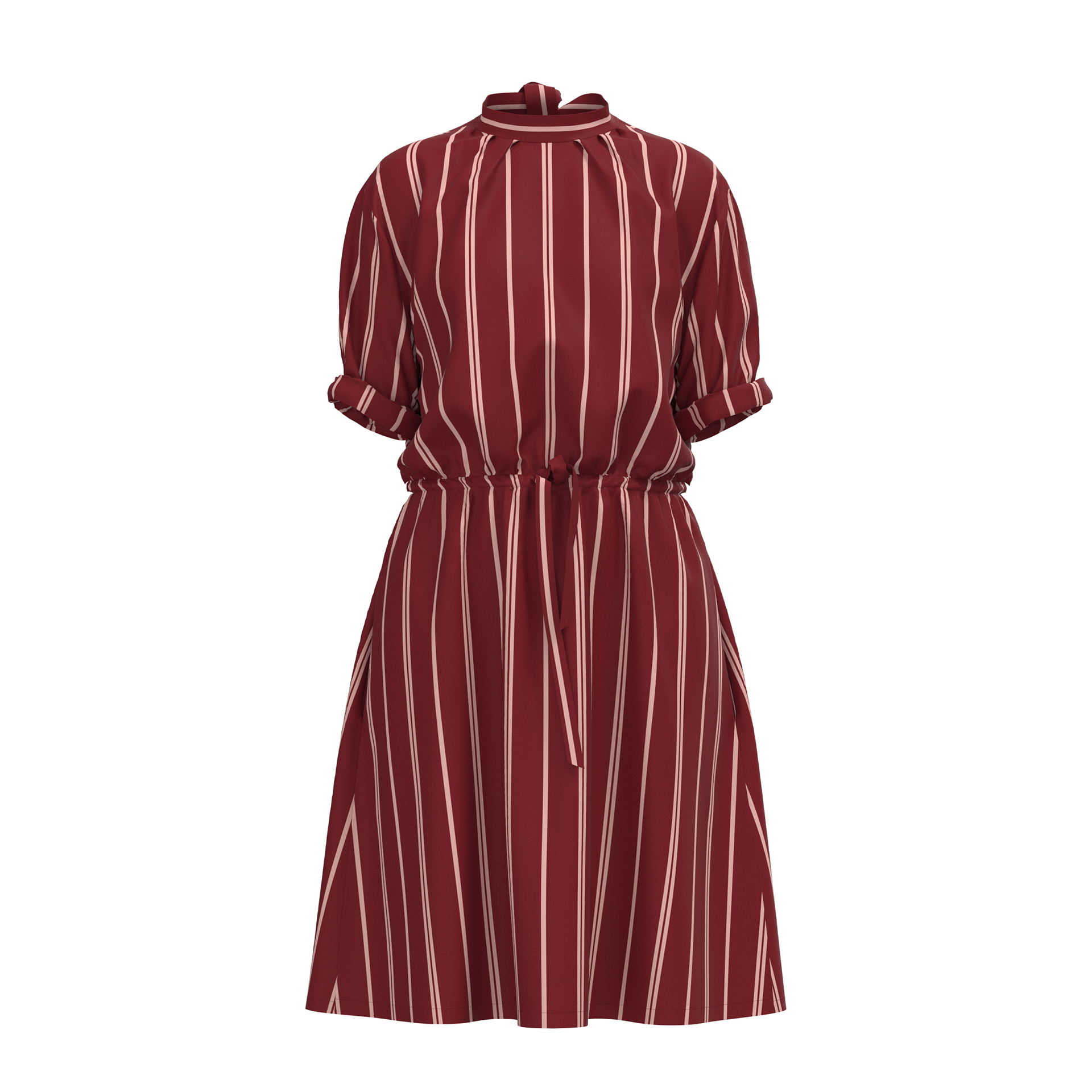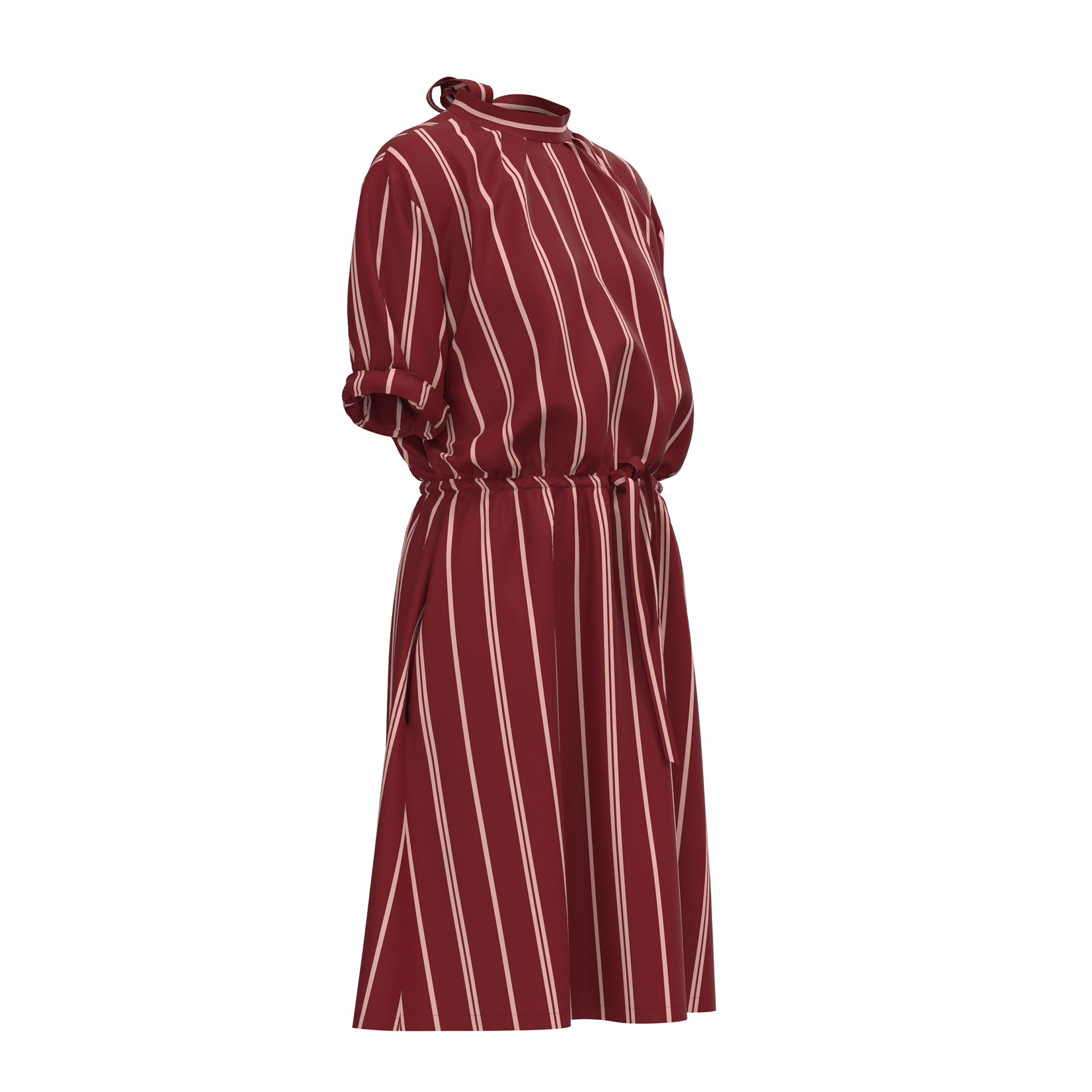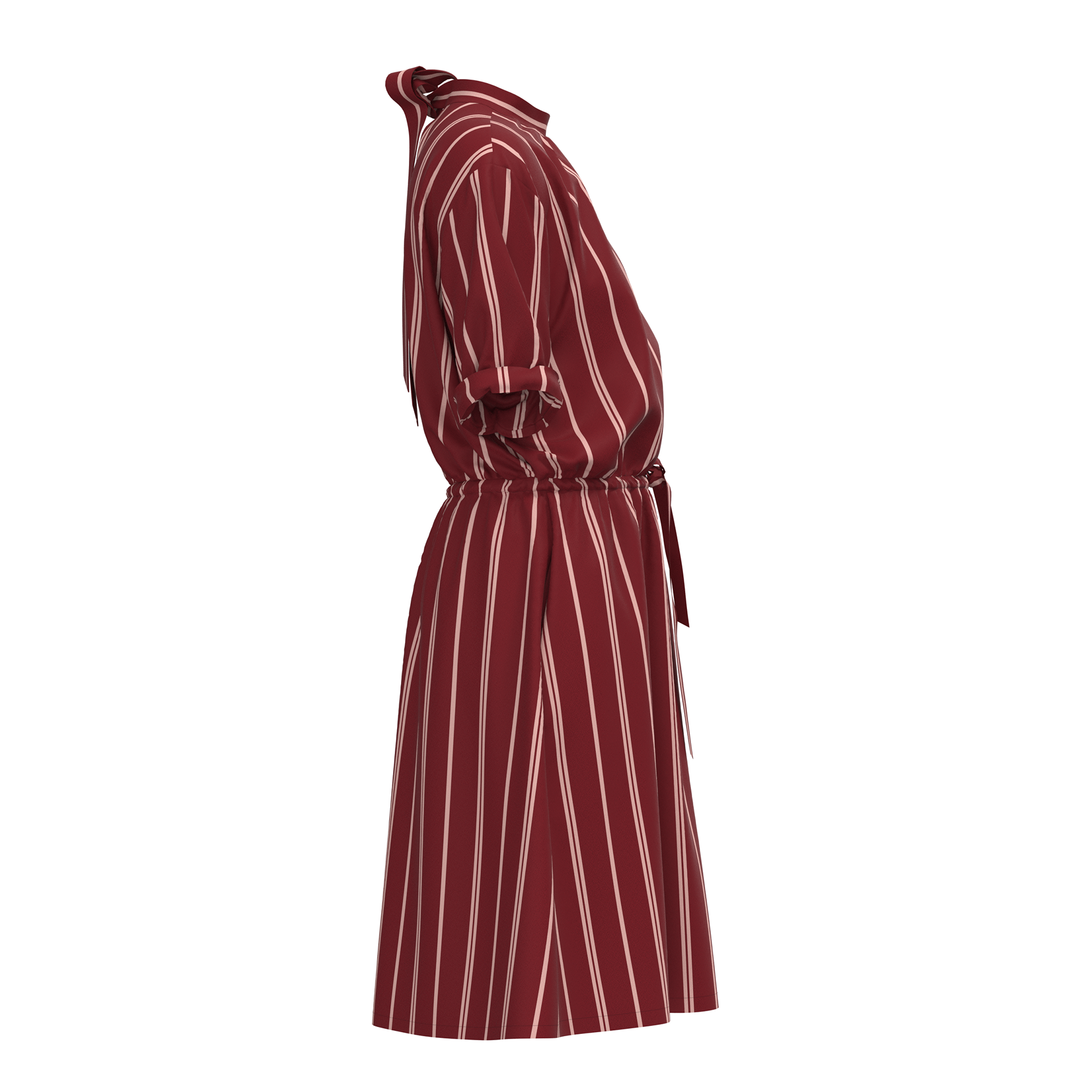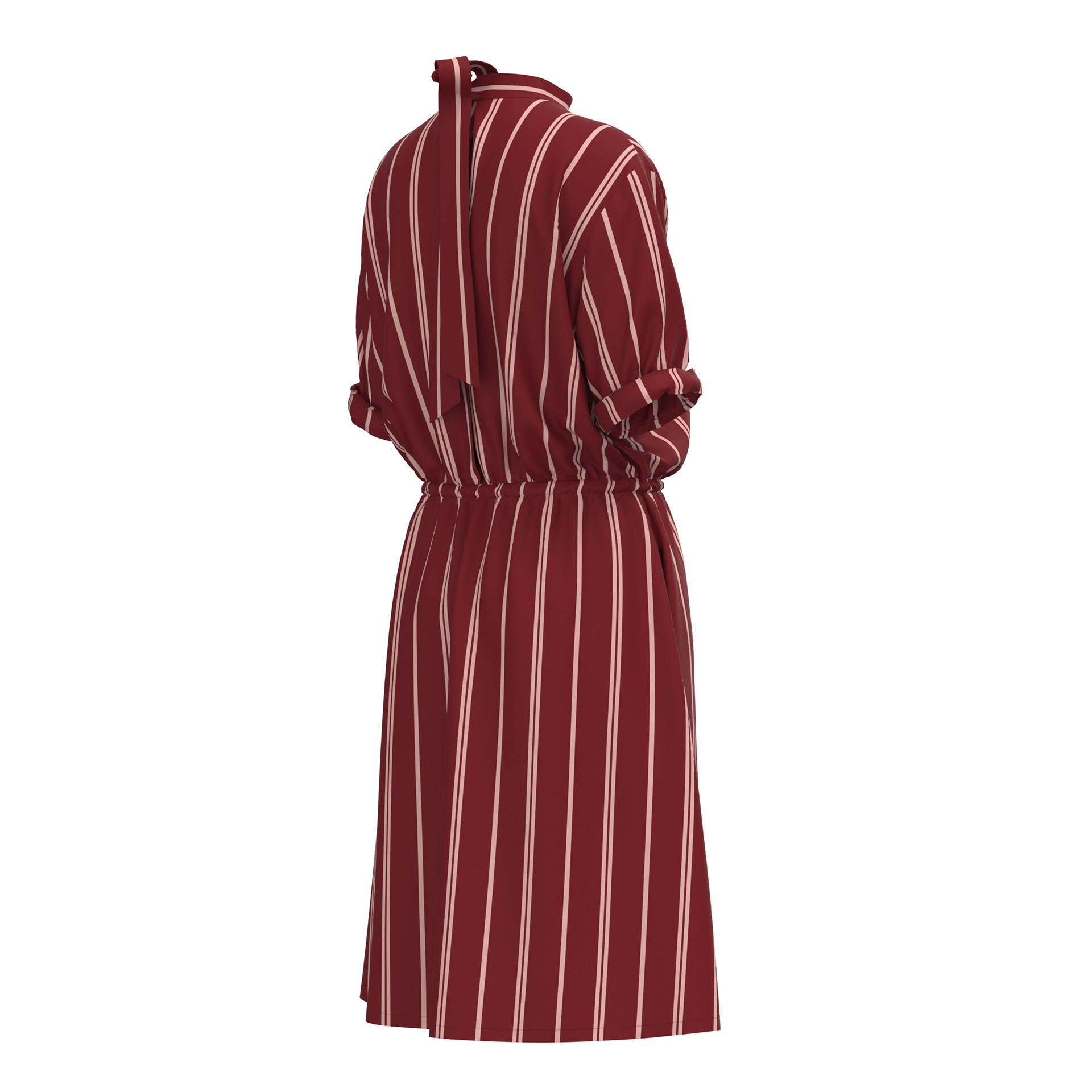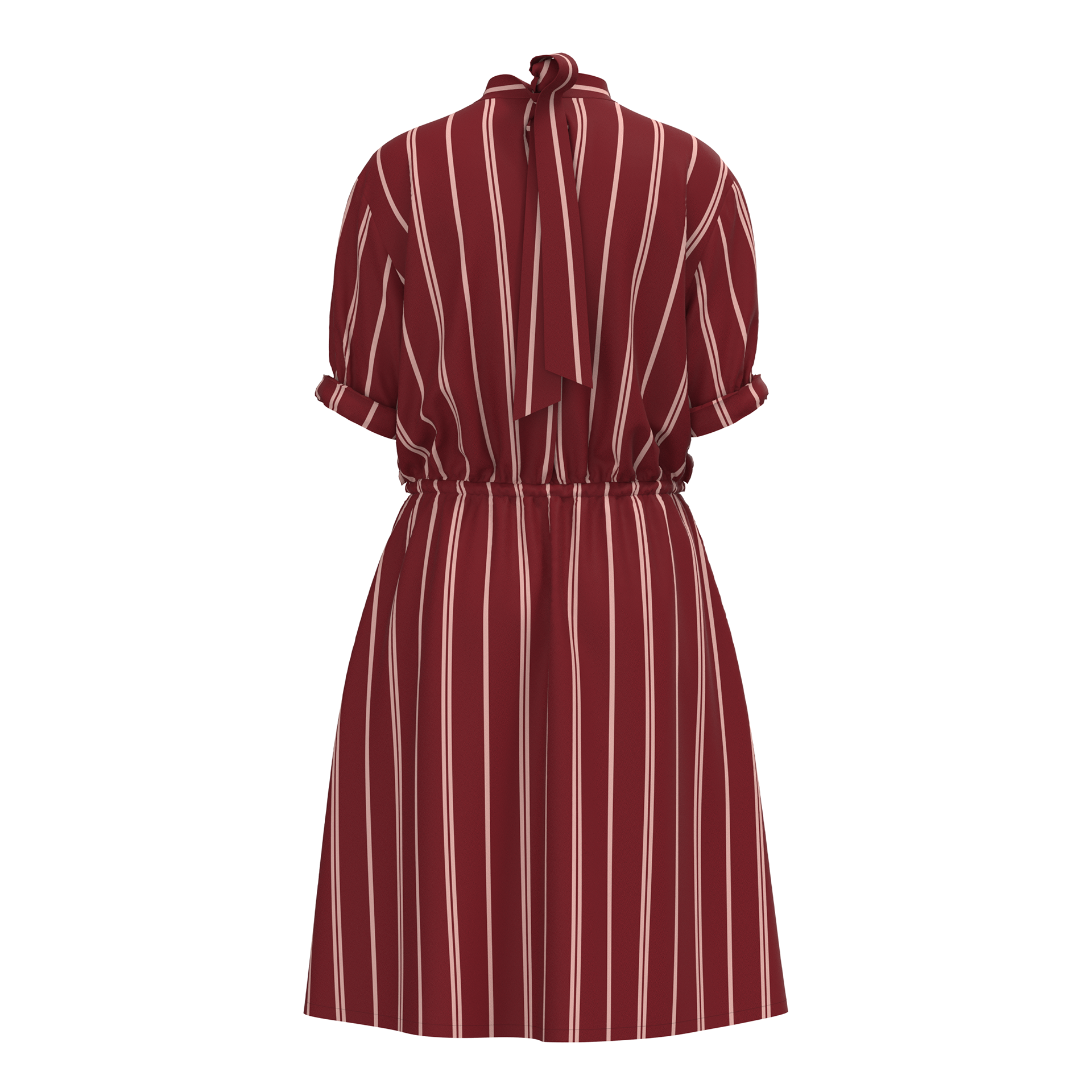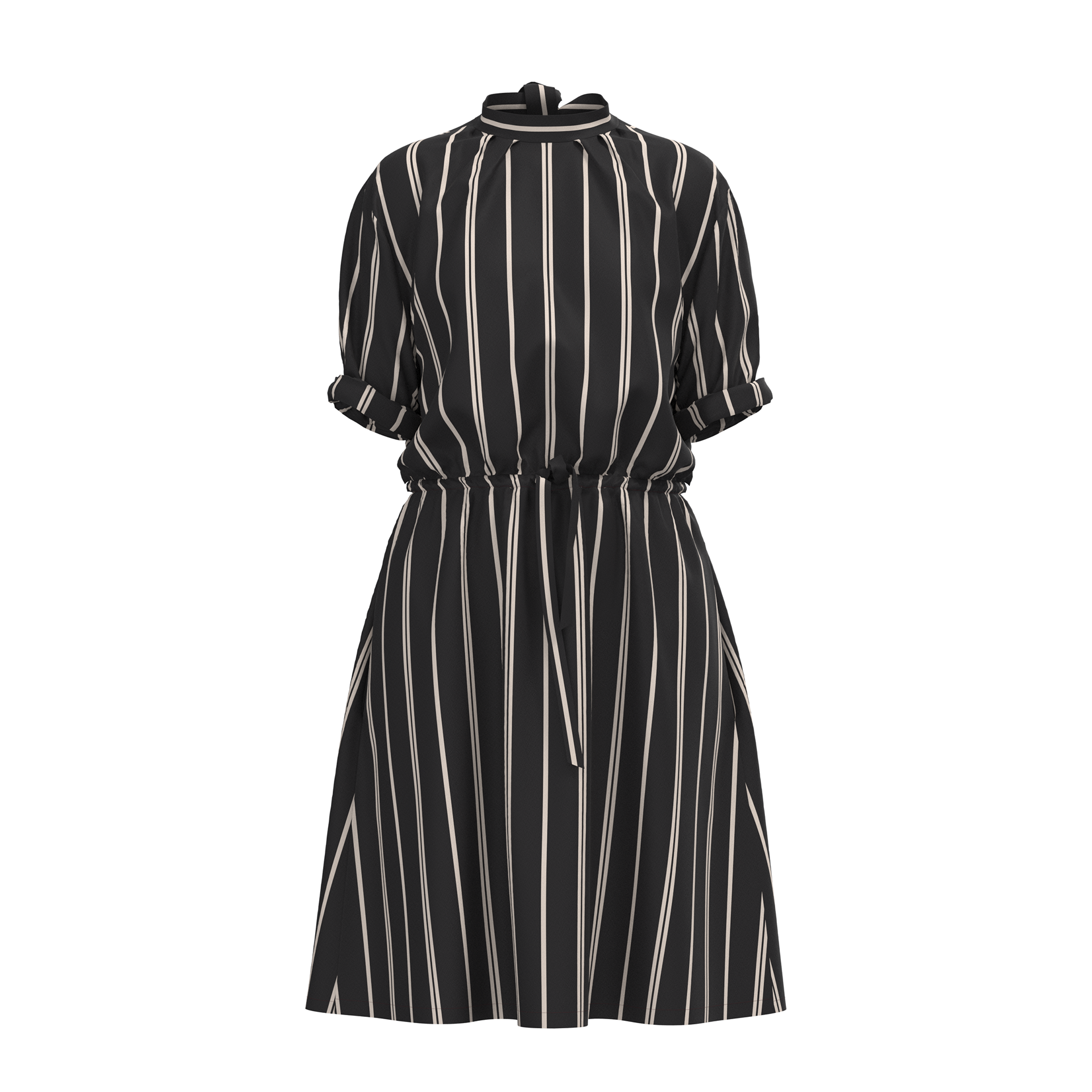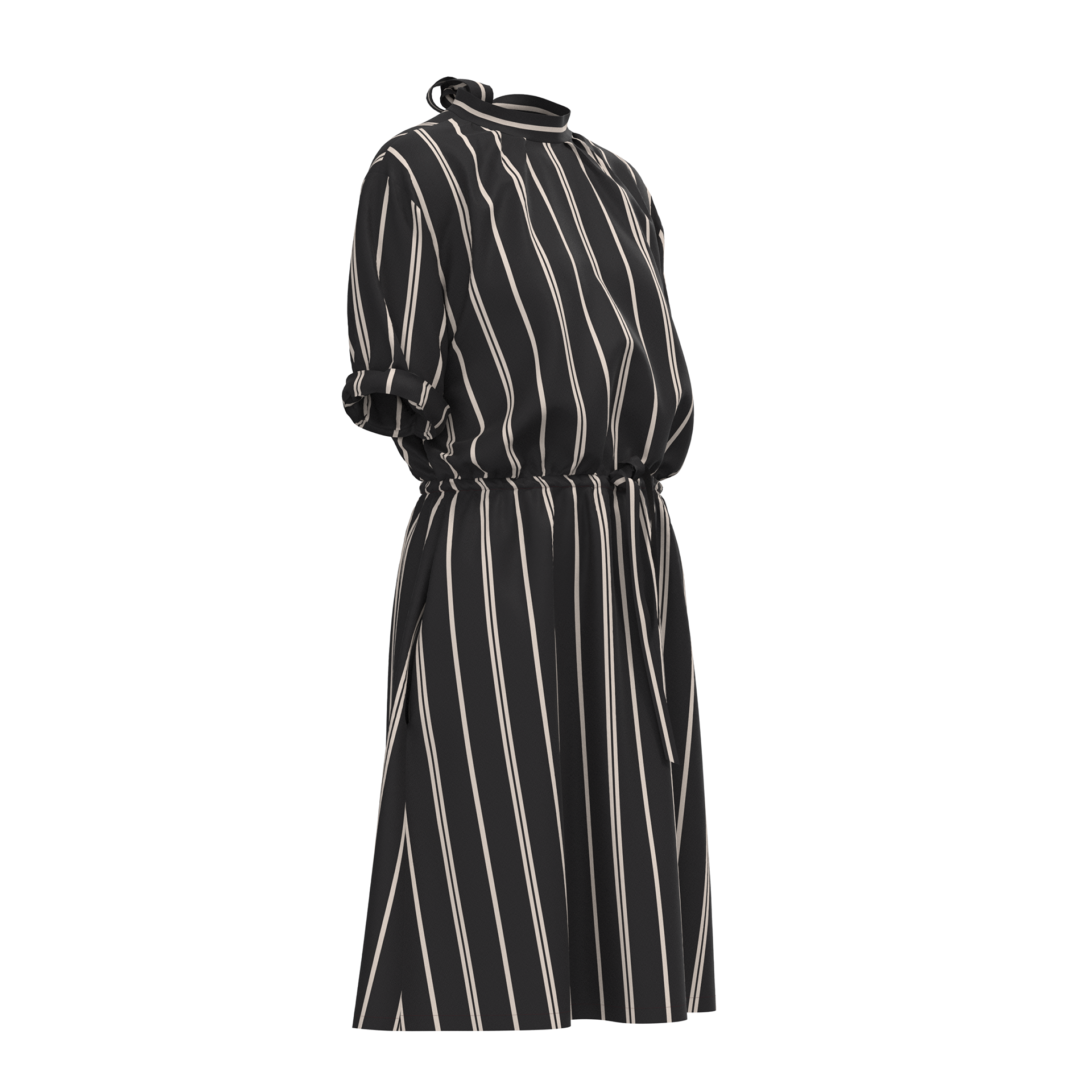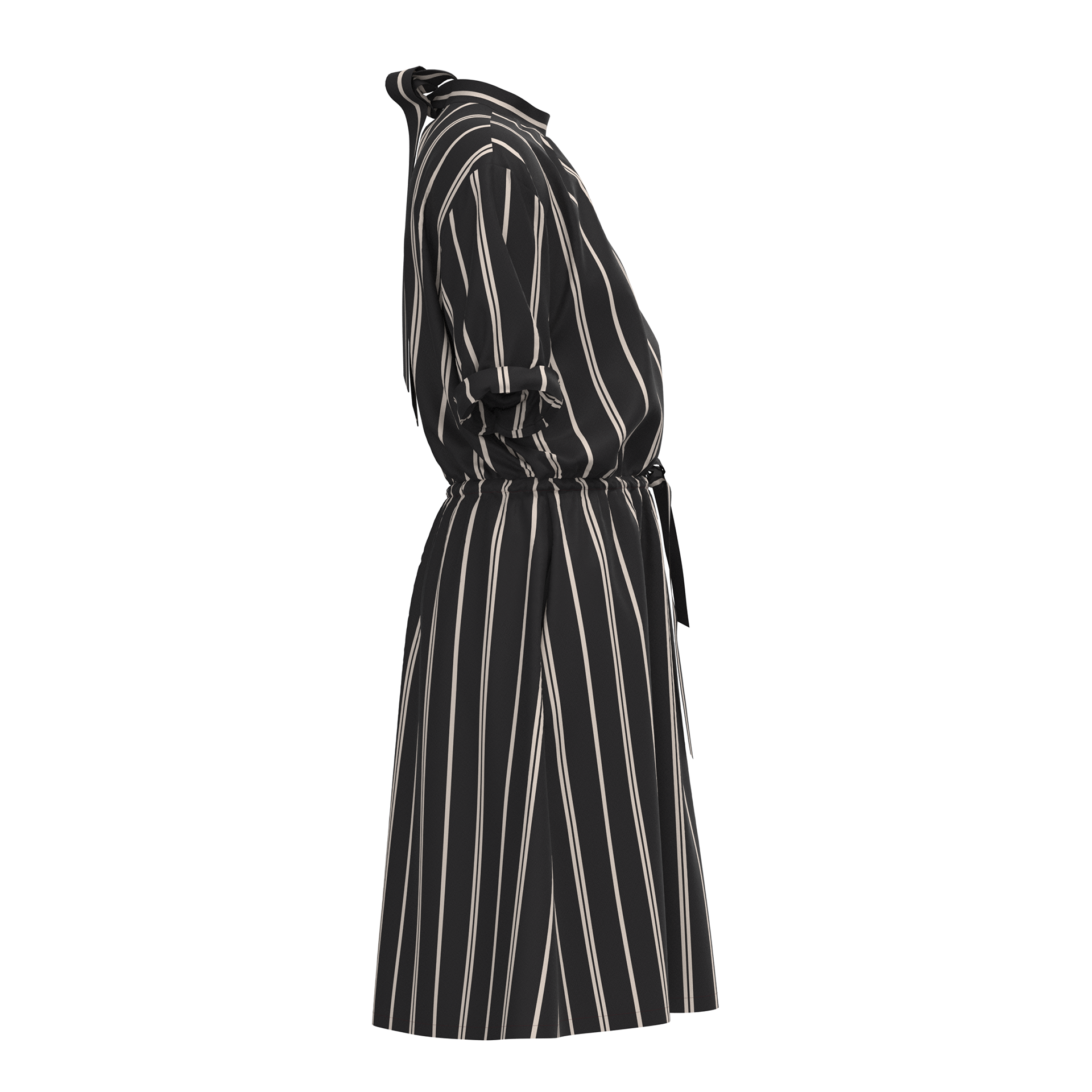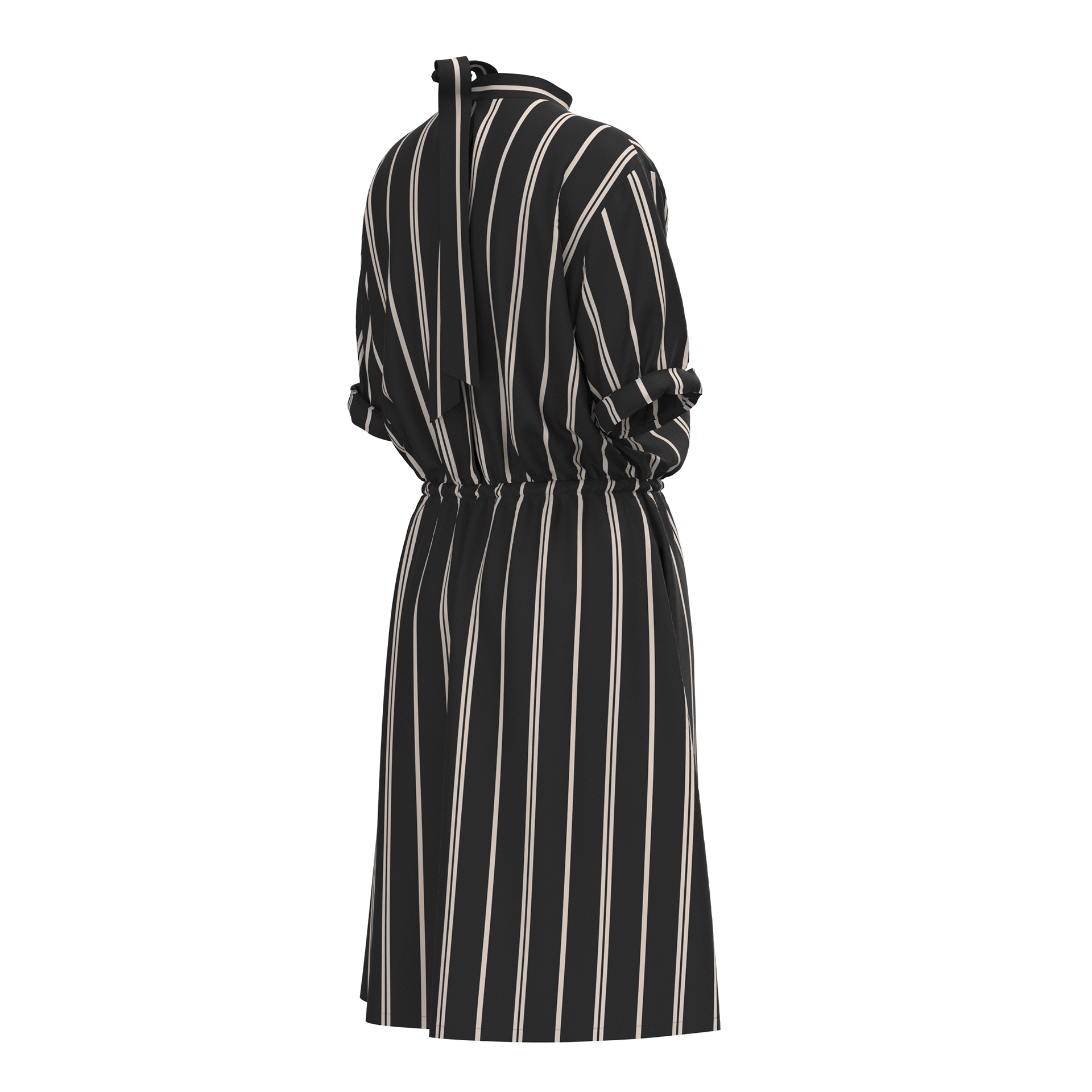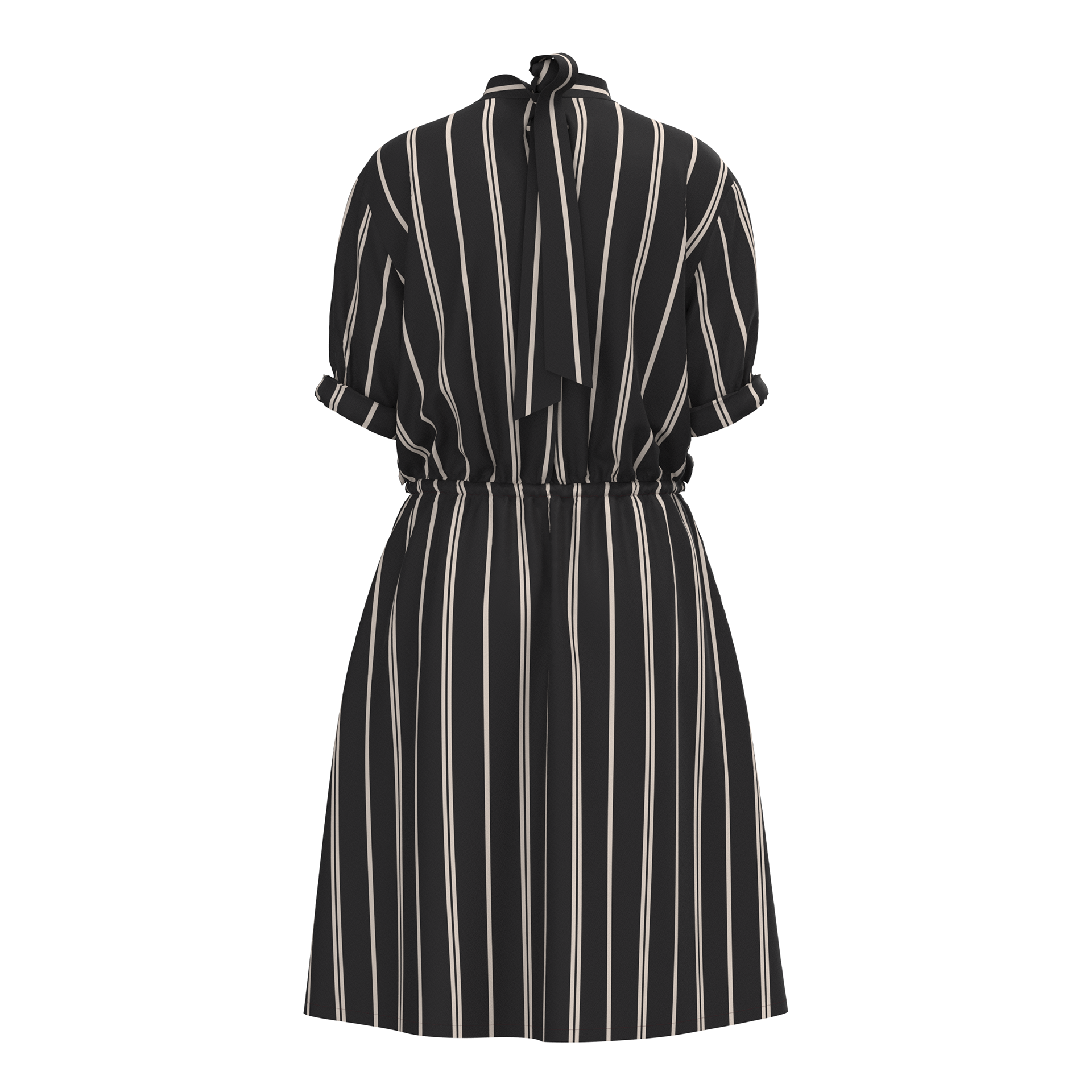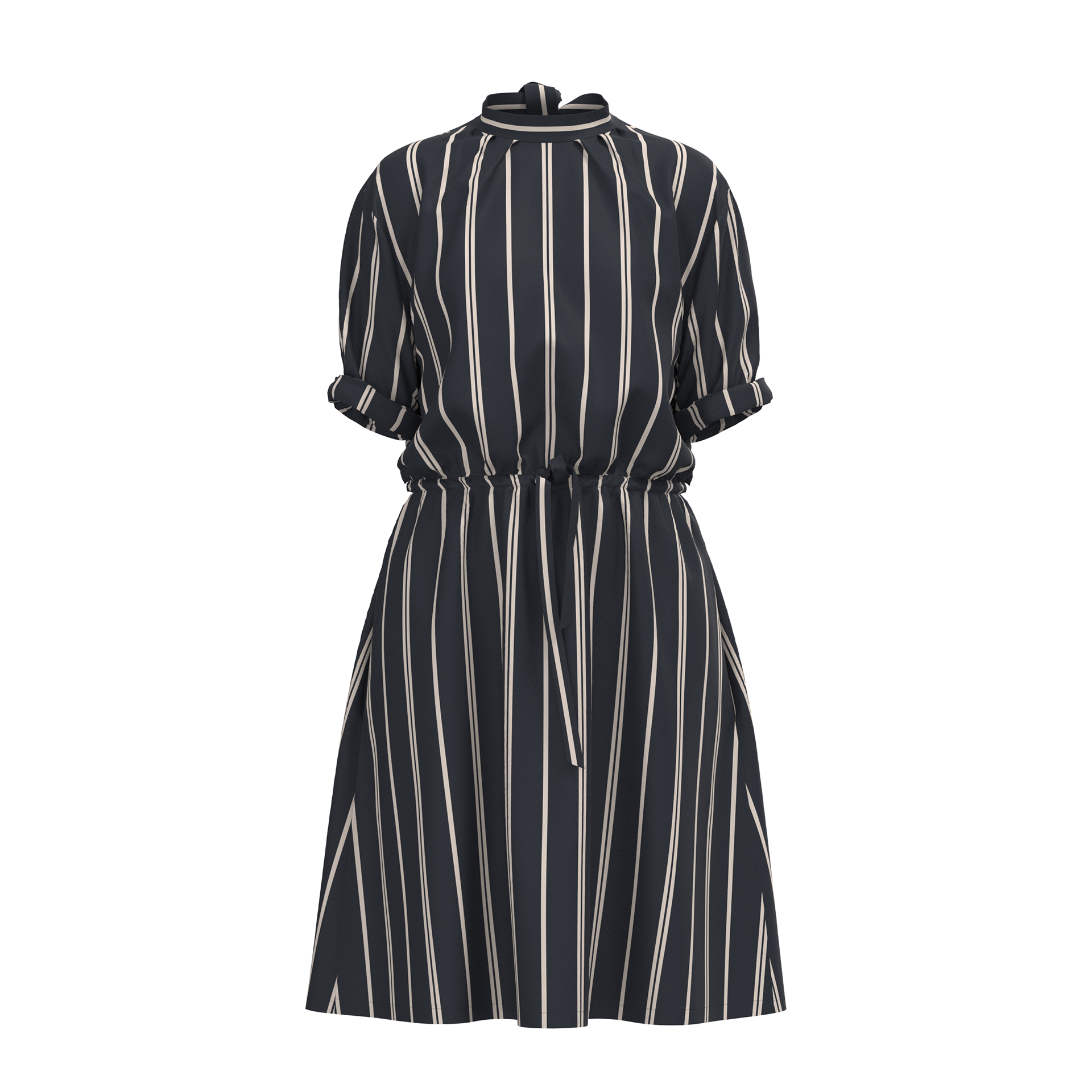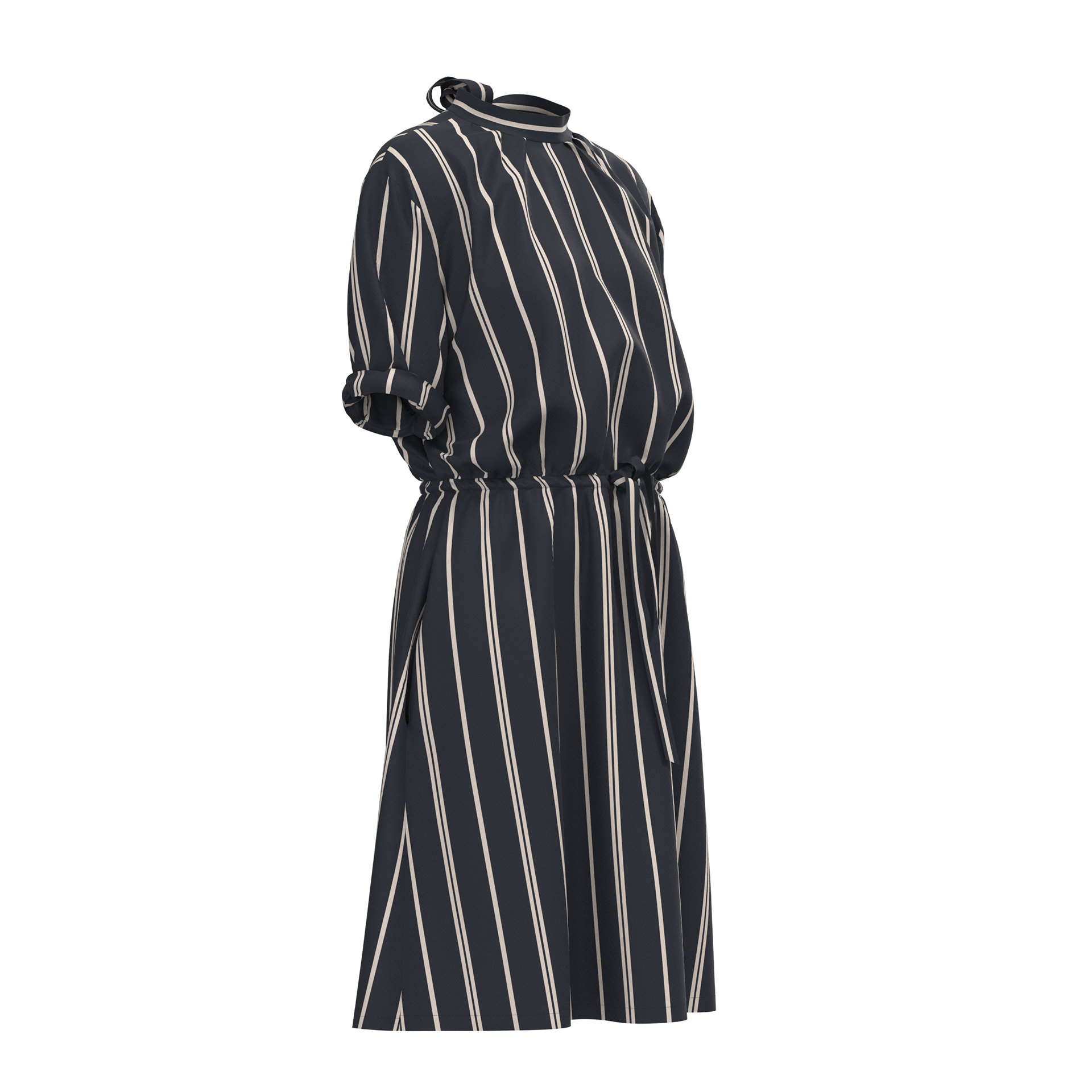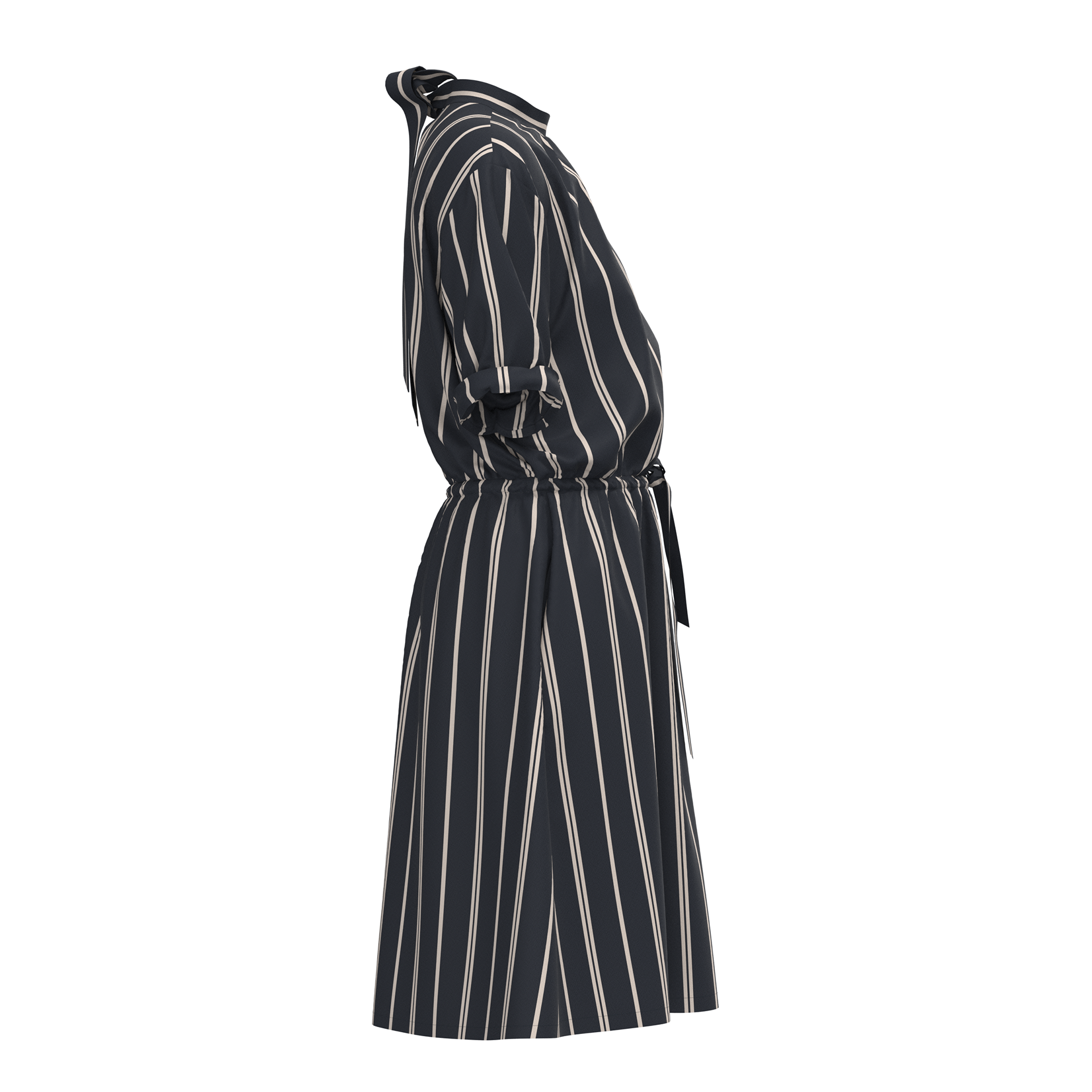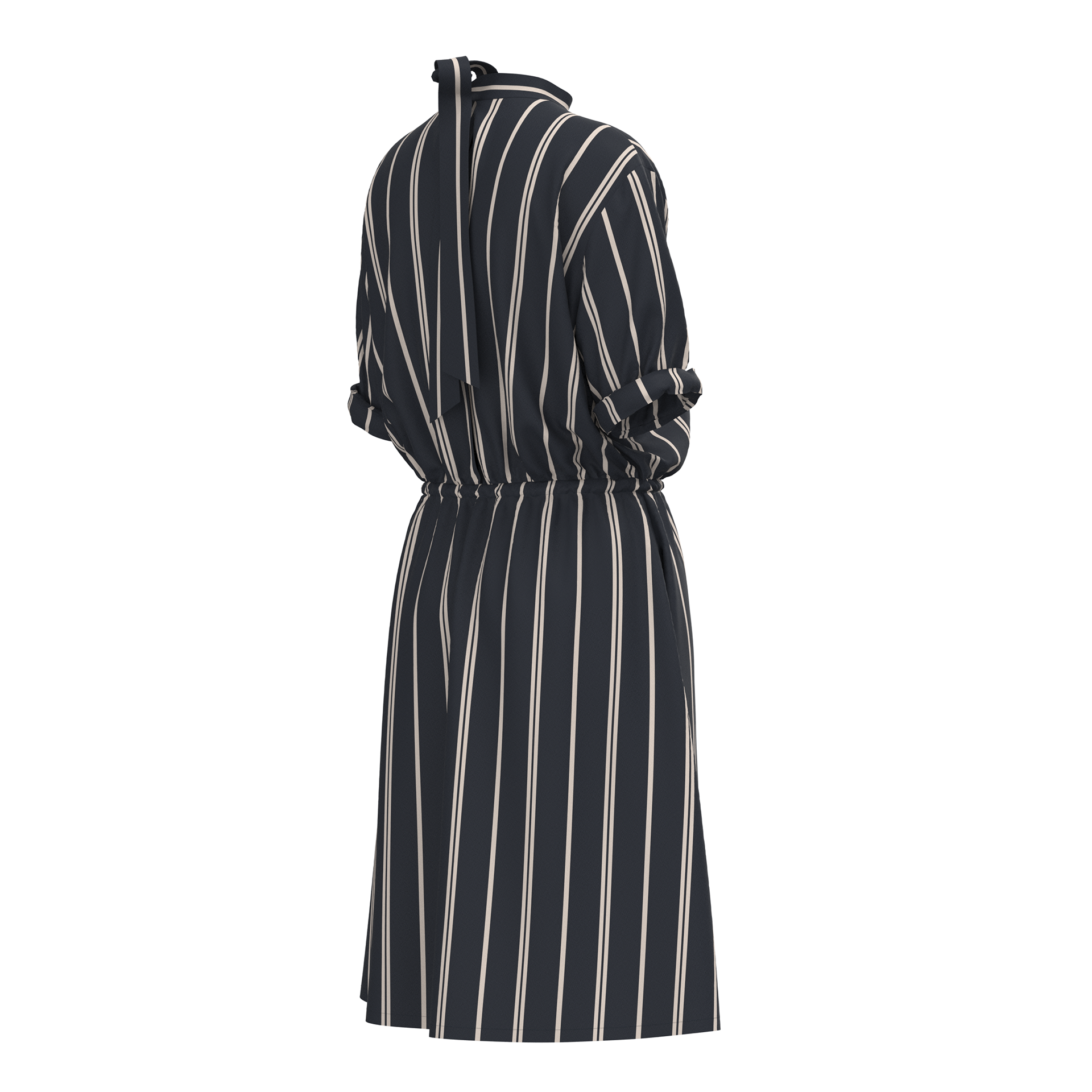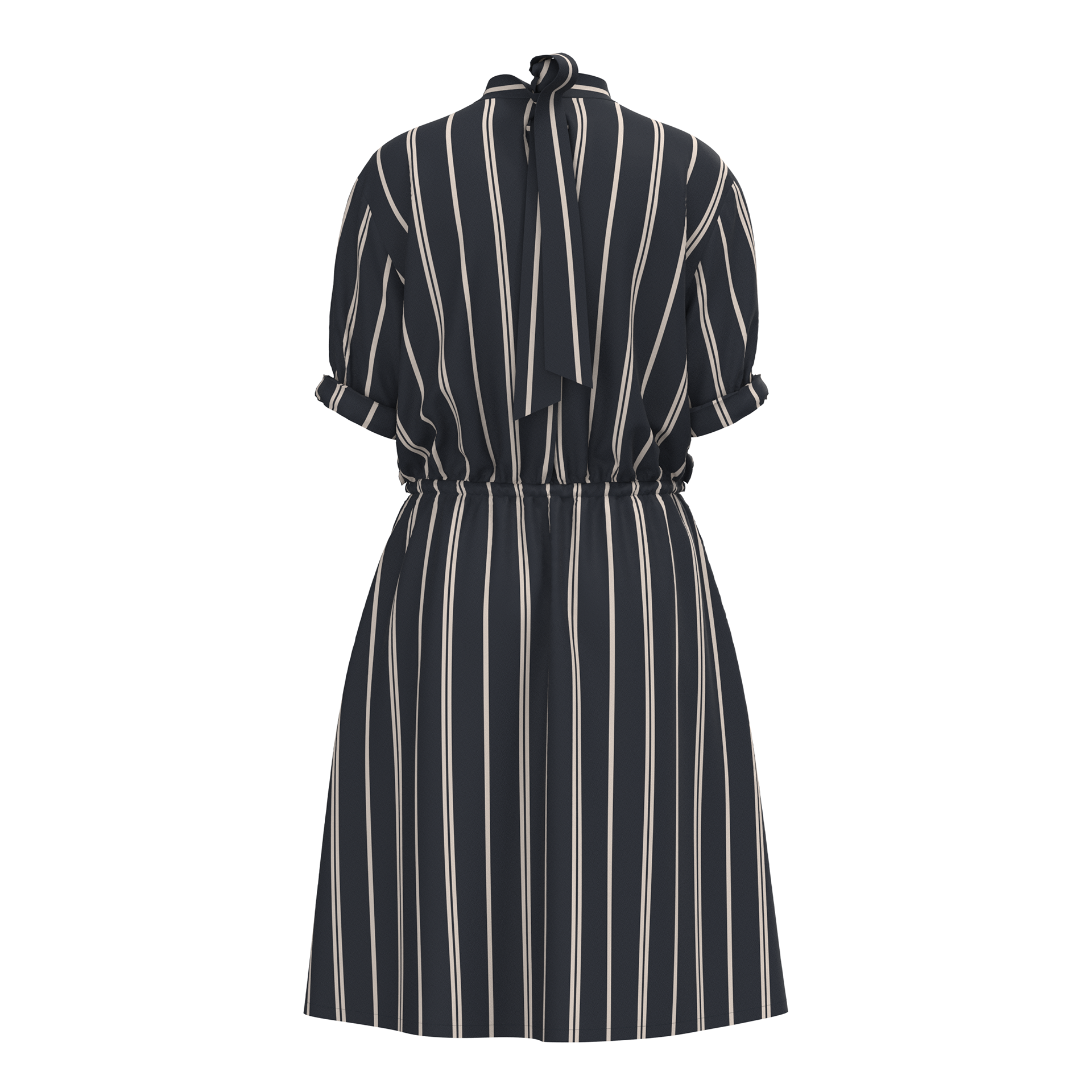 A smooth, beautiful, versatile and zipper-free Soulmate. You can slip in, tie the waistband or let it loose to transform Sazonee into a hanger dress. The collar-bow can be knotted at the back, so the bands will drape smoothly over the slightly open back. You also can cross them at the back of your neck and bring them to the front like a little scarf or knot them at the front like a loose tie for an androgyne look. If you like it a bit more girlish that day, you can do a pretty bow of course too. And: it has (optional of course) real working decent sized side pockets. Also optional: Wearing an underdress, if the used fabric is a very fine one. You will get a free Sewing-Pattern-Extra of the Slip Dress Surgoshii (سرگوشی a wisper).
Sayonnee (سیونی), Soulmate, is the first dress from the designer's collaboration with Kaycentric. Effortless dresses, designed in Islamabad, made by me or yourself or your local tailor. © Kaycentric by Aqsa Kay & u-to-pi
Get it done — Or — Do it yourself.
Get it done: You can get it Tailor-Made: either personal fitted or a standard size (cheaper).
Or do It yourself: Please just get the digital Pattern in 5 available Sizes below and Fabric and Trims as you like.
Available Sizes Body Measurement
Size — Bust/ Waist/  Low Hip
36 EU — 86/ 71/ 92
38 EU —  90/ 75/  96
40 EU —  94/ 79/ 100
42 EU —  98/ 83,25/ 104
44 EU —  102/ 87,5/ 108
The above design is made and works very fine with the below Fabric advise.
Its made for a digital printed
114 gr/m2
Ecovero Challis.
Price-Overview incl. German VAT, 19 % MwSt. without shipping.
do it yourself — Sewing Pattern PDF    14,28 €    


get it done — This fabric in Standard Size    282,03 € 

   
get it done — This fabric Customized Fitted    375,74 €    
get it done — Own Fabric in Standard Size    222,53 €    
get it done — Own fabric Customized Fitted    316,24 €
Thank you! We will get in touch with you as soon, as we will find the time.
Thank you! We will get in touch with you as soon, as we will find the time.
About the Pattern.

Here a professional fashion designer and enthusiastic DIY person was working. The patterns are engaging and intuitive designed. Her manuals are complete, but less strict and at points with fun "Jugaad" (work-around)* options, as there are million ways to do a thing and sometimes some good improvisation is needed to get it done your way. All comes together with visualised colour ways. On her website you also can find fabric suppliers to match her fabric and colour suggestion.
You need some basic stitching skills, before you start a project, what is listed in the product description. With the help of the many publicly available video tutorials, once can grow the own stitching know-how with every project. Also u to pi has a own youtube channel and Johanna (who does all this) replied, that she is doing from time to time some small tutorials according to her styles too.
The designs are made to look as much professional as possible, while staying easy, when it comes to source the stuff used on them. If she is using artworks, those are either hand-embroideries, or stencil prints, which can be made also done as heat transfers, if your local copy shop can do it.
But at any time you are strongly invited to just jump in and do it your own way.
Also she provides a size range from 36 EU up to 44 EU for women. For bigger or smaller sizes: drop her a message. If more than a couple people are asking for the same additional size, she will just do it. Men sizes will be introduced in time. The Digital Sewing Pattern PDF and Manual of the download-package will be printable with normal A4 Office Printer. Large Format Printing files can requested additionally.
Comparable to Clothing Sizes
Size     /US        /UK        /EU
36 EU    /6        /10        /S
38 EU    /8        /12        /S
40 EU    /10        /14        /M
42 EU    /12        /16        /M
44 EU    /14        /18        /L

*"Jugaad", Wikipedia, Seen at 28 April 2021, https://en.wikipedia.org/wiki/Jugaad: "Jugaad ("Jugaar") is a colloquial Hindi (Devanagari: जुगाड़ (जुगाड)), Bengali (জোগাড়), Marathi जुगाड, Punjabi, Sindhi and Urdu (جگاڑ) word, which refers to a non-conventional, frugal innovation, often termed a "hack".[1] It could also refer to an innovative fix or a simple work-around, a solution that bends the rules, or a resource that can be used in such a way. It is also often used to signify creativity: to make existing things work, or to create new things with meager resources. […]"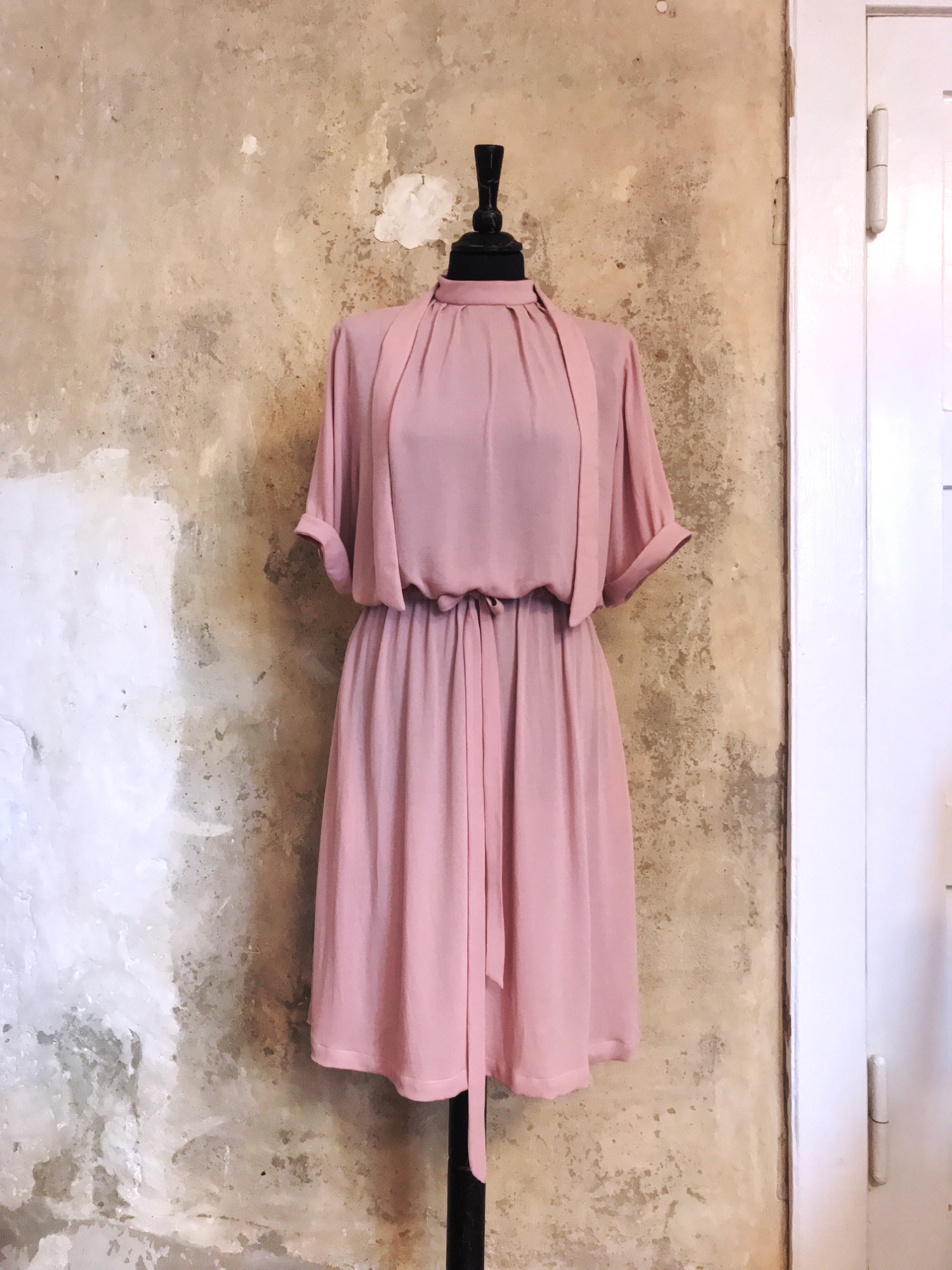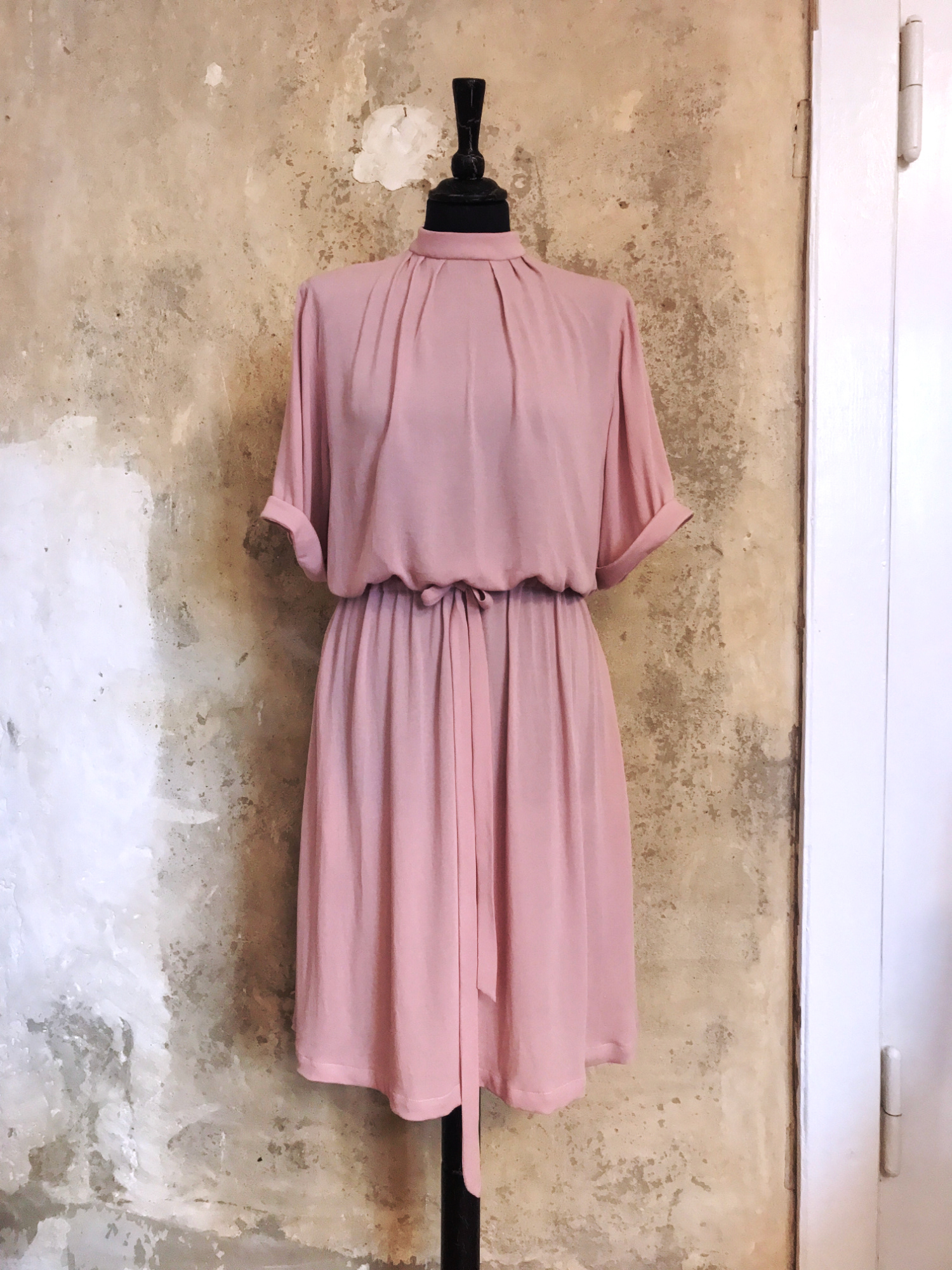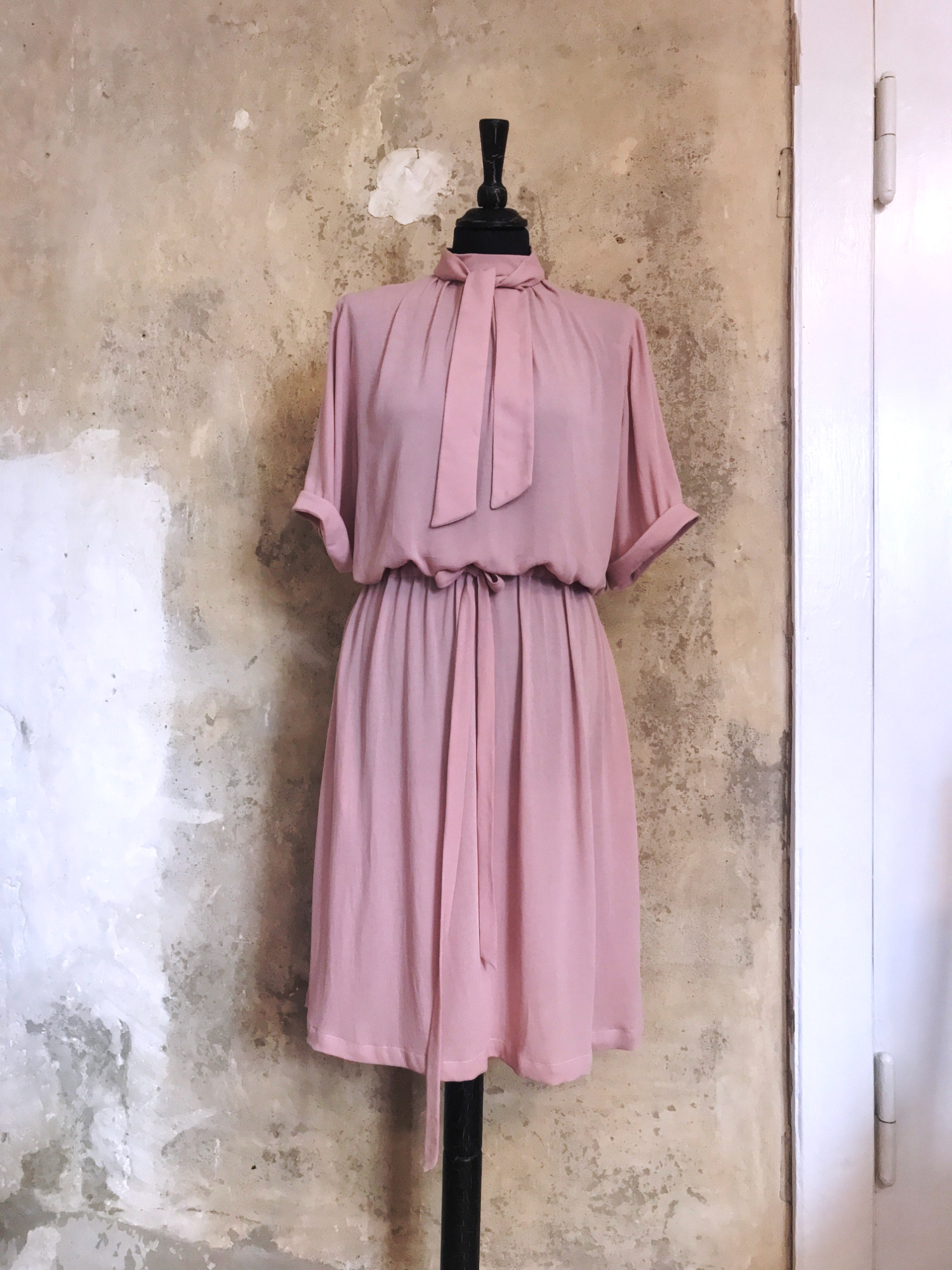 Thank you! We will get in touch with you as soon, as we will find the time.